ONDA Targeted Fat Reduction
A non-surgical treatment for cellulite and fat reduction using ONDA Coolwaves®
Do you have pockets of unwanted fat or cellulite that just won't budge?
ONDA can fine tune by tightening, flattening and reducing stubborn areas of fat. ONDA uses Coolwaves® technology, an evolutionary treatment that is painless and effective, with no down time. This procedure is exclusive in New Zealand to Weightless by the MacMurray Centre.
Browse our ONDA treatment packages to see which plan works best for you.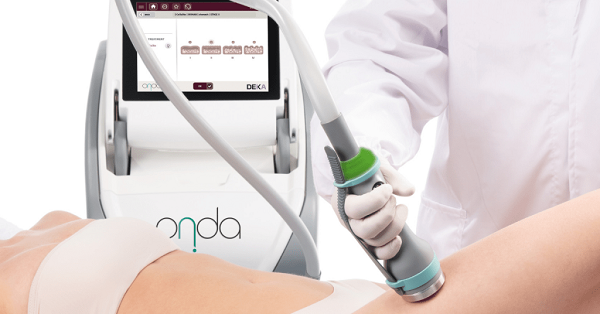 Non-surgical
Reduces localised fat pockets and cellulite, and tightens skin
Treatments take only 20-30 minutes per area
Noticeable results after the first session
Usually only 1-2 treatments are needed
What is ONDA?
ONDA is the world's first and only device to use the revolutionary Coolwaves® technology for non-surgical body contouring and fat reduction. These unique Coolwaves® bypass the top layers of skin delivering heat directly to fat cells, breaking down the cell membrane. ONDA also stimulates the production of collagen fibres for effective skin tightening.
ONDAs unique handpieces differ in their depth of action, each designed for different body areas including the stomach, thighs, buttocks, back and upper arms.
Localised Fat
Coolwaves® are delivered to subcutaneous fat cells which dissolves localised fat deposits. These cells are then naturally metabolised and eliminated by the body.
Cellulite
Coolwaves® target the connective tissue to cause 'orange peel' fibres in the dermis to contract and then diffuse, making tissue more compact, even and smooth.
Skin Tightening
Coolwaves® cause the collagen fibres to tighten and shrink. This then stimulates the production of new collagen for tighter, more toned skin.
A treatment area is defined as a part of the body that requires an individual treatment (15cm x15cm) to each side. For example bilateral treatment on arms, thighs, buttocks or back.
Get in touch with our Weightless team today to discuss which ONDA treatment plan is right for you.